PSE Viper SS Crossbow Review
Last Updated on April 11, 2023
PSE Viper SS Crossbow Review: The Viper SS from PSE Archery is one of the most popular crossbows from PSE. To make your archery experience better, PSE brings up gradations to this new pistol crossbow.
This excellent piece of the crossbow is popular among archers due to its easy and fun use. With a 50-lbs draw weight, only lighter bolts can reach their maximum speed. Thus, bolts cannot penetrate well enough with this crossbow.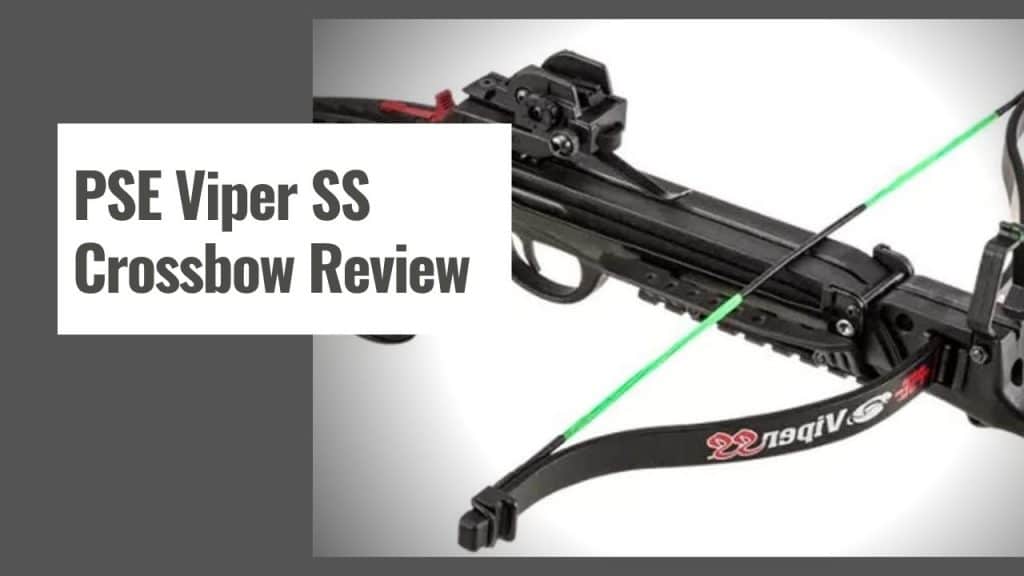 PSE Viper SS Crossbow Review
Therefore, now we are going to review this Viper SS from PSE Archery with its in-depth functionalities and features. We hope this review will help you to take a precise decision about your crossbow.
Cocking Mechanism and Auto Safety
This best pistol crossbow for hunting comes with an integrated self-cocking mechanism. This self-cocking mechanism is well-known for its safety measures.
It features auto-safety, finger guard, safety-lock, and anti-dry-fire functionality to preserve your safety precautions. Moreover, its safety lock offers an effortless and fast setup along with a second safety assurance.
Anti-dry Fire Trigger
These popular pistol crossbows forms with recurve takedown bow limbs and a composite frame. It offers an advanced anti-dry fire mechanism along with a rear elevation adjustment and a front sight pin.
This foresight and rear-sight adjustability help the archers in taking more straightforward shots. This crossbow can fire up to 215 fps yet.
Besides, it provides a mount for precision as well. Furthermore, this crossbow comes with 50-lb draw weight and includes 3-packages of bolts along with it.
Recreational Use
The Viper SS from PSE Archery is the right choice for recreational use. It is an ideal selection for fun and recreational shooting.
Due to its easy-to-use functionality, it becomes one of the most popular crossbows among newbie archers.
This crossbow helps the beginner archer become used to crossbow archery and practice archery with proper safety. Afterward, it is an excellent choice for the beginner archers.
Specifications
The require draw weight of this crossbow is 50 lbs. Its mass weight is about 1.6 lbs. Moreover, it can fire up with a maximum 215 FPS speed.
Moreover, this crossbow is best suited for anyone whose age is 18 or over. Youngers under 18 can also use this crossbow under their parent's supervision.
Final Word
If you are searching for a recreationally usable crossbow, this Viper SS Handheld Pistol Crossbow from PSE will be a great option to enhance your fun.
Its overall design with an integrated cocking mechanism makes it easy to set and offers up to 215 fps frenzy bolts firing. Moreover, it also provides an anti-dry-fire trigger to offer safe shooting as well as preserve user safety indeed.
However, you can also try a compound bow for beginners, but it requires more practice than a crossbow. Although, depending on the situation, both crossbow and compound bow have apparent benefits over others.
But the choice between compound bow and crossbow actually relies on the user preference. If you prefer a crossbow, then undoubtedly, you can consider the Viper SS from PSE Archery.