The 10 Best Costa Sunglasses in 2023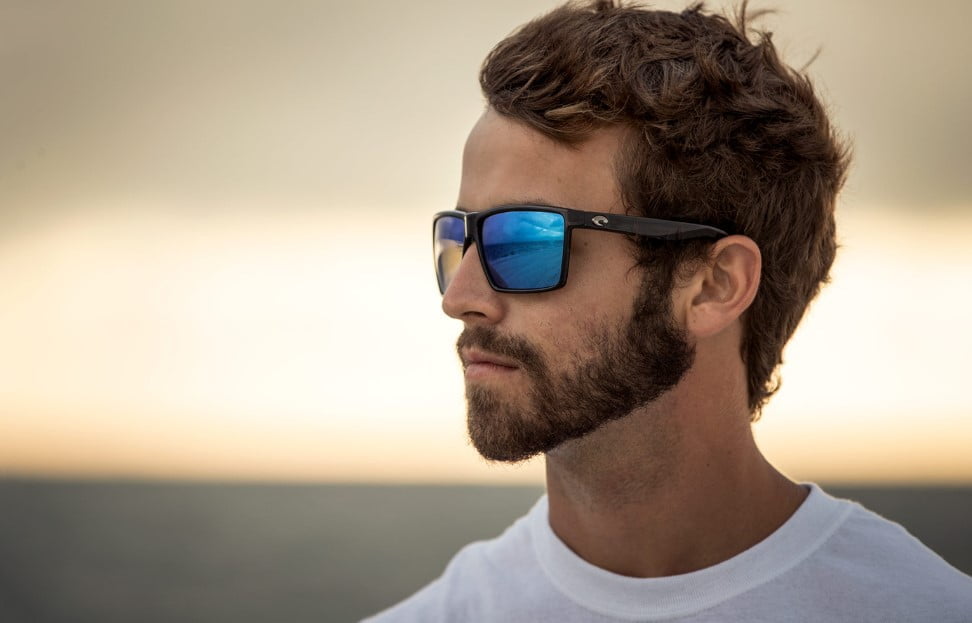 Sunglass is an accessory which works as a person's style statement. A pair of glares is enough to make a dull look spunky and exciting. A pair of stylish sunglasses and a beautiful watch, and that is all in the name of accessories a man needs to look stylish.
In the case of women, less is never more. However, there are days when one doesn't feel like wearing makeup or accessories. A pair of sunglass proves to be the savior in their no makeup look days. With wearing a sunglass, people can feel new found confidence in them, and it brings out the best of their personality.
Having said that sunglasses are not just for fashion or making a style statement. They are protection for our eyes as well. The radiations present in sunlight are extremely harmful and can severely damage the eyes.
Squinting, blurring, eye fatigue, watery eyes, and the worst losing vision, all this can happen due to radiations of the sunlight. A sunglass is what one needs to escape from all the eye issues due to sunlight and UV rays and also look stylish.
If there is one brand which is known for making the best sunglasses, then it has to be Costa. All the sunglasses created by Costa, rather, all the best Costa sunglasses are worth all the hype.
Quick Answer – Costa Sunglasses
Reviews of the Best Costa Sunglasses
Costa, without any doubt, makes the best sunglasses, and the demand for their product is enormous, especially among the adventure enthusiasts. The brand Costa is renowned and known to offer a limited lifetime warranty in all their sunglasses.
Most of them are made in the USA and imported as well. They are backed for life. They come with different color lenses, and all the different color lenses have a different purpose. The materials used to make the glasses are of high-quality.
They are tough and durable. The brand uses polarized lenses, and polarized lenses are known for reducing light glare and improving the vision and providing superior clarity.  To let you know more about the best Costa sunglasses we are going to list 10 of them and discuss their features, what's good and what's bad in them in details.
1. Fantail Sunglasses
Costa Del Mar Fantail Sunglasses are built by hand and has a strong and durable co-injected bio-based nylon frame. This sunglass is one of the best pair of sunglasses for anglers on the open water while hooking big fishes and offshore as well.
Its Blue Mirror Polarized lens is the best choice for bright, under full-sun situations.
It is very lightweight, therefore apt for all-day wear. The sunglasses might be smaller but offer a comfortable fit. Costa's 580 Polycarbonate lens ensures high clarity and clear vision even in the brightest sunlight.
The 100% polarization kills the reflections and reduces eye strain. The lenses have mirrored options and are co-molded. They are impact- and scratch-resistance as well, so comfortably handles vigorous use.
It comes with a zippered semi-hard case to store the sunglass and also a cleaning cloth. Like every pair of most popular costa sunglasses, it also includes a limited lifetime warranty and is backed for life.
Pros
Co-injected bio-based nylon frame
Lightweight, impact and scratch resistant
100% polarization reduces eye strain
Blue Mirror Polarized for comfort in full-sun situations
Built by hand
2. Blackfin Sunglasses
Best Costa Del Mar Blackfin Sunglasses is quite similar to the previous one. However, unlike that one, it has a large fit. The frame, bridge, and lens width are 128.2mm, 18mm, and 61.5mm, respectively. The height of the lens is 40.5mm, and temple arm length is 114.7mm. So, those who find the Fantail Sunglasses smaller can opt for Blackfin.
It is made of Costa's co-injected bio-based nylon material and has a lightweight yet long-lasting and robust frame. It is a US product and has the all-day wearing ability. The lenses are of 580 Polycarbonate, which is known for providing high-clarity and impact and scratch resistant.
Blue mirror polarized option keeps the eyes strain free in full-sun situations on the open water and offshore. The blockage of the reflected glares is only possible because of it being 100% polarized. It is handmade and comes with a limited lifetime warranty on it.
Pros
Tough and durable nylon frame
Costa's 580 Polycarbonate provides high-clarity
Blue Mirror Polarized lens
Polarization reduces eye-strain and kills reflective glare
3. Caballito Sunglasses
Costa, who excels in making sunglasses, including those for women, has a specially designed product for women called the Costa Del Mar Caballito Sunglasses, which has exceptional features and quality.
This one also has a co-injected bio-based nylon frame and offers a comfortable fit. It is durable, sturdy, and lightweight but wearable throughout the day. The 100% polarization in the 580 Polycarbonate blue mirror lenses assures blocking the reflections and causes minimum eyestrain. It provides high-clarity under incandescent and full-sun situations in both open water and offshore.
These hand-made Costa sunglasses are a top choice for women, perfect for both offshore and open water angling, and other outdoor activities. They are durable and sturdy, backed by a limited lifetime warranty to prove their long-lasting quality. These sunglasses are also RX-Able, allowing for prescription lenses if needed, making them a versatile option for anyone who needs vision correction. Overall, these Costa sunglasses are a great investment for anyone who loves spending time outdoors and needs reliable eye protection.
Pros
Sturdy nylon frame
High-clarity and all day wear-ability
Polarization kills reflected glare
Made in the USA
Limited lifetime warranty
4. Brine Sunglasses
Costa Sunglasses offers a wide range of sunglasses with various designs and lens colors. As mentioned earlier, different lens colors serve different purposes. The Costa Del Mar Brine Sunglasses are made in the USA and feature green lenses. The green mirror polarized lens enhances vision and contrast for inshore and flats fishing.
All the other features of this pair of sunglasses are ditto same and standard Costa features. Talking about the quintessential Costa features, this one also has a co-injected bio-based nylon frame. The toughness and durability are top notch and its impact and scratch resistant as well. It has a different design and offers all day-wear ability.
The green mirror polarized lens of Costa Del Mar Brine Sunglasses is 100% polarized, which effectively eliminates reflected glares and minimizes eye strain. As with every Costa sunglasses, it is handmade and backed by a lifetime guarantee, including a limited lifetime warranty.
Pros
Co-injected bio-based durable nylon frame
Ensures all day wear-ability
Green Mirror Polarized improves vision and contrast
No reflected glare and strained eyes
Made in the US, backed for life
Cons
Might be small for people with wide temple area
5. Mar Polarized Sunglasses
Sports Service Costa Del Mar Fathom Polarized Sunglasses is a medium-sized, imported pair of Costa glasses which has a base curve of 8. The frame material is co-injected co-molded nylon, and the lens is of high-quality polycarbonate. It uses green mirror polarization, which is apt for enhancing vision and contrast. It is perfect for inshore and on-flat angling and provides maximum comfort.
As we already mentioned about it being a medium-sized sunglass, suggesting the accurate measure becomes essential. The lens size is 60mm/30mm, the temple length is 133mm, bridge, and the distance between the lens is 17mm/16mm.
It has both plastic and glass lenses. 580p has a plastic lens, and 400g has a glass lens. So, those who prefer glass lenses can definitely opt for the 400g ones. The best feature of this one is, it is prescription able.  These durable, hard-core sunglasses are the best bet for serious saltwater enthusiasts.
Pros
Co-injected, co-molded nylon frame and polycarbonate lenses
Polarized lenses for maximum comfort and vision
Base curve is eight
Best imported piece for hard-core saltwater freaks
Prescription ready
Cons
Lenses fog up due to sweat
6. Cortez Sunglasses
Costa Del Mar Cortez Sunglasses are the perfect pair under bright sunlight, in all body of water for an extended period during the day. Its co-injected bio-resin based nylon frame material is lightweight and flexible, yet durable and sturdy.
The TR-90 nylon material used in the frame is simple to mold and results in Costa's classic wrap around shape design. The material is also heat and cold resistant. It has a large fit and offers maximum comfort.
It uses blue mirror polarized 580 polycarbonate lenses which efficiently blocks the reflective glare. The necessity of polarized lenses or glasses is for reducing eye strain and eliminating headaches caused due to that.
Also, the need for the blue mirror is to tackle harsh sunlight in the open water and offshore and provide maximum clarity. The feature also makes the mirror impact and scratch resistant.
The design of this pair of Costa sunglasses enables it to be fitted with prescription lenses, making it RX-Able. Handcrafted in the USA, it also includes a limited lifetime warranty for added assurance.
Pros
Tough and durable, co-injected bio-based nylon frame material
Impact- and scratch-resistance 580 Polycarbonate lenses
Best for open water and offshore
Blocks reflected glare to reduce eye strain
Built by hand and includes a limited lifetime warranty
7. Cat Cay Sunglasses
Costa Del Mar Cat Cay Sunglasses are quite similar to the Cortez ones with slight differences. Its co-injected bio-based nylon frame is lightweight and durable and comes with 580 glass lenses and gives 100% UV protection. The frame has an 8-base curve.
The blue mirror polarized lenses are considered the best replacement lenses for Costa sunglasses as they handle harsh sunlight well and reduce eye strain by blocking reflective light. Additionally, the temples are expertly designed with integral stainless steel hinges, and the sunglasses are constructed with high-quality materials that resist corrosion.
The temples of the frame adjust and fit perfectly. The nose pads are of Hydrolite and provide perfect grip and comfort. It has a medium fit where the eye size is 60 mm, bridge length is 16 mm, temple size is 127 mm, and it weighs 1.08 oz.
Those who are not buying Cortez due to plastic lenses can easily try Cat Cay as it has glass lenses. It also has vents beside the lens instead of vents on the temple area like the above Costa Sunglasses.
Pros
Co-injected bio-based nylon frame and Blue Mirror Polarized glass lenses
Lightweight 580 Glass provides high clarity, impact- and scratch-resistance
100% polarization minimizes eye strain
Robust and durable, made in the USA
Backed by a limited lifetime warranty
Cons
Finding the right size might be an issue if not followed the measurement correctly
8. Saltbreak Sunglasses
If you do not prefer vents in any part of a sunglass, then Costa Del Mar Saltbreak Sunglasses is for you.  It is hand built and made in the USA. The co-injected bio-based eco-friendly nylon frame is sturdy and durable yet lightweight, perfect for long day wear.
Its frame has a black matte finish, and the lenses are scratch resistant. The 580p Polycarbonate polarized blue mirror lenses provide high-clarity. The patented Technology of Costa efficiently blocks blue and yellow light for better clarity and color during fishing and eliminates the chances of headaches caused due to high-strain.
It also offers 100% UV protection, which excludes all the possibilities of having eye issues due to staying under harsh sunlight. All the sunglasses constructed by Costa are backed with a limited lifetime warranty, and it is the same for Saltbreak as well. It is backed for life.
Pros
Robust nylon frame, sturdy integral hinges, and Polarized lenses
100% UV protection
Patented Technology blocks blue and yellow light ensuring superior clarity and color
Made in the USA
Hand built and backed for life
9. Corbina Sunglasses
Costa Del Mar Corbina Sunglasses are very well-made, built by hand and made in the USA. The eye size is 58 mm, bridge length is 17 mm, and the size of the temple is 125 mm. It weighs 1.4 oz. Every part of the sunglass is constructed with high-quality materials.
Its co-injected bio-based lightweight nylon frame is tough and lasts for years. The material is moldable in such a way that it creates the classic wraparound style of Costa eyewear. It has Hydrolite™ nose pads and temple tips. The stainless-steel hinges are integrated and provides solid maneuvering of the temples.
580 Polycarbonate glass lenses provide superior clarity due to the patented technology. It efficiently blocks blue and yellow light for better clarity and color during fishing. The polarized lens also kills reflective glare and reduces eye strain and headaches. It also provides 100% protection from UV  rays and has a scratch-resistant coating on them. It is backed for life.
Pros
Imported
Lightweight nylon frame, stainless-steel hinges, and  Hydrolite™ nose pads and temple tips
Scratch-resistant coating on the glass lenses with 100% UV protection
Patented Polarized Technology blocks blue and yellow light, reduces glare, and ensures better quality
Hand built and backed for life
Cons
Pricey compared to the quality
10. South Point Sunglasses
Last but not the least in our list is Costa Del Mar South Point Sunglasses, which by far is the best costa sunglasses for fishing in terms of the look and design. The metal frame is sleek and screams of quality. It has used the best metal in the structure of the sunglass, which is called Monel.
Monel is a super tough alloy which ensures durability and sturdiness of the product made by it. It is built by hand and made in the US. It uses polarized Iridium in its polycarbonate lens. The specialty of the polarized Iridium is, it blocks all the ultraviolet rays, and the lenses have 100% UV protection coating.
It provides high- clarity and is impact and scratch resistant. It is 2″ high, and the lens width and height are 59mm and 50.7mm respectively. The temple is 122.6mm long and bridge is 14mm. It also offers a limited lifetime warranty.
Pros
Handmade in the USA
Sturdy, corrosion-resistant Monel metal frame and 580 Polycarbonate plastic lens
Polarized Iridium lens kills harmful reflective glare without hampering the vision and clarity
Suitable for bright and full-sun situations on the open water and offshore
Includes a limited lifetime warranty and backed for life as well
Cons
Heavier than the nylon sunglasses
Buying Guide of the Best Costa Sunglasses
Getting the best-polarized sunglasses is not an easy task. So to find a pair of sunglasses that is right for you, you'll have to invest in what you need. Here are some points to consider when purchasing costa sunglasses.
Frame
The shape of the frame determines whether a pair of sunglasses will be comfortable or not. If the frame of your sunglass is flexible, it will be easily adjustable to your facial contour. For ensuring your comfort, the frame should be flexible and not too tight.
In addition, the frame also needs to be strong enough so that it can withstand the weather and avoid breakage and distortion. Perhaps the most crucial characteristic of a sunglass frame is that it should be lightweight to be comfortable for long days.
Lens
When it comes to the visual quality, it's essential to consider the lens of the sunglass. Wide lenses shield your eyes completely from the sun's rays. And so, the lens should be wide enough to protect your eye's peripheral vision in addition to the main vision.
Moreover, wraparound style lenses which are slightly curved around the edges, also provide better protection and clarity than flat lenses.
Colors
Costa glasses are perfect for everything from running to hiking to boating. And these sunglasses come in 7 different colors and a variety of styles so you can express yourself through your shades.
From indoor lighting to outdoor sunlight, Costa's lens tints ensure that you're never blinded by bright sunlight or blinded to darkness. Use Costa's chart to help you figure out which lens colors are suitable for your style.
Hinges
Costa's hinges are world-renowned. There are 3-kinds of hinges that work with Costa frames. They are- a 5-barrel optical hinge, an optical spring, and an integral hinge. Besides, all these stainless steel hinges can prevent corrosion, and they're also flexible to fit any face size yet.
Other Features
Costa sunglasses are designed with vents so the wearer will have airflow for optimal comfort. Even these sunglasses can withstand sweat and rough surf all day long. Besides, these sunglasses resist the sun's rays reflecting off the open water and the sides of your frames.
Frequently asked questions
Q: What are Costa sunglasses?
A: Costa sunglasses are high-quality polarized sunglasses designed specifically for outdoor enthusiasts, including fishermen and boaters.
Q: What makes Costa sunglasses different from regular sunglasses?
A: Costa sunglasses feature 100% polarized lenses, which eliminate glare and provide clear vision even in bright sunlight. They also have durable frames and are designed for outdoor use.
Q: Are Costa sunglasses expensive?
A: Costa sunglasses can be more expensive than regular sunglasses, but they are designed with advanced features and materials that make them durable and reliable for outdoor use.
Q: What are the benefits of wearing Costa sunglasses?
A: Wearing Costa sunglasses can help protect your eyes from harmful UV rays, reduce glare, and enhance your vision in bright sunlight. They can also be comfortable to wear and durable enough for outdoor activities.
Q: What are the different types of Costa sunglasses available?
A: Costa sunglasses are available in a variety of styles, including aviators, wraparounds, and sport-specific designs for activities like fishing and boating.
Q: Are Costa sunglasses suitable for all face shapes?
A: Yes, Costa sunglasses come in a range of frame sizes and shapes, making them suitable for a variety of face shapes and sizes.
Q: Can I get prescription lenses for my Costa sunglasses?
A: Yes, Costa sunglasses can be fitted with prescription lenses by an optician or eyewear specialist.
Q: How do I clean and maintain my Costa sunglasses?
A: To clean your Costa sunglasses, use a microfiber cloth and mild soap and water. Avoid using harsh chemicals or abrasive materials that can scratch the lenses. Store them in a protective case when not in use.
Final Thoughts
All in all, discussing the sunglasses of Costa is a lengthy process. It makes all its sunglasses using the same features and technology, but its range is so vast in terms of the lenses it uses, the different frames and size, the vents in various parts of the frame, the design, the material makes each one of them a bit different from the other.
So, Costa has sunglasses for everyone. However, one common thing which all the sunglasses of this brand is the logo and the quality of the sunglasses. The Costa logo detail at temples and enhances the look of the sunglasses. The quality of each pair of sunglasses is high, and one pair lasts for years.
All of them provide the best quality, make a style statement upon wearing, and protect the eyes from harsh sunlight as well. Though they are pretty expensive if you can afford it is worth buying. We have tried our best to add all the features, both similar and dissimilar ones.
We also tried to highlight which one is similar to the other one and what makes them different from each other. So, before buying the best Costa sunglasses, have a look at our review and then buy your favorite pair.