Primos 65815 Gen 3 Trigger Stick Review
Last Updated on August 1, 2023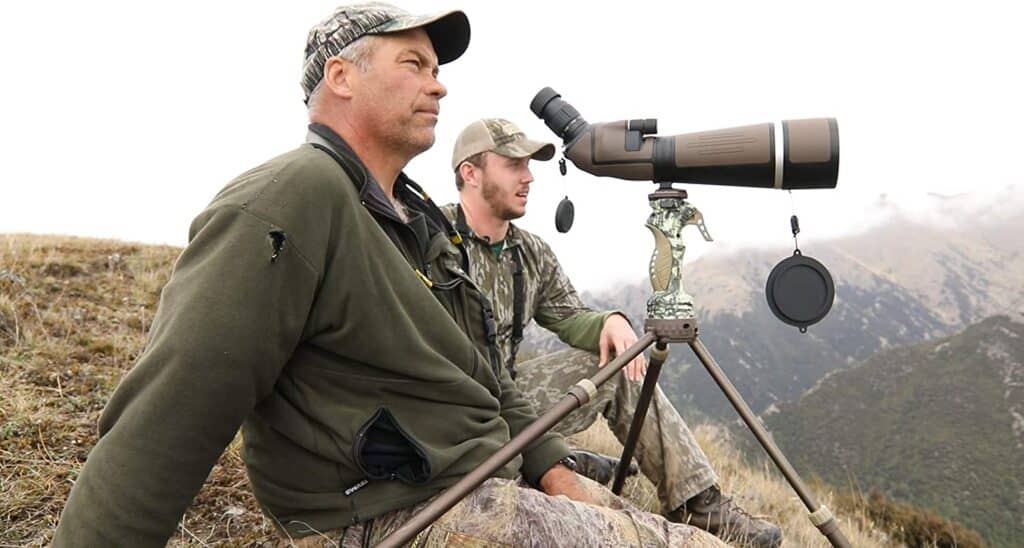 If you value your accuracy when shooting, The Primos 65815 Gen 3 Trigger Stick can help you maximize your results. This Gen 3 Trigger Stick is a tripod that helps you stay stable when looking through a scope or taking a shot. Besides, this best shooting tripod for hunting allows smooth movement while hunting in various terrain and positions.
Table of contents
Primos 65815 Gen 3 Trigger Stick Review
However, today we will review this Primos 65815 Gen 3 Trigger Stick. We hope this review will help you understand the features of this trigger stick tripod.
Height
The Trigger Stick is quickly and silently adjustable from 24″ to 62″. The adapter features a rotating non-slip joint that attaches to gunstocks, camera tripods, and window ledges.
Design
It comes with a strap that you can easily pull from the side. Lightweight and durable aluminum construction will ensure many years of dependable service. The Trigger Stick's versatility makes it an invaluable addition for any hunt, whether in a blind or as a walking stick.
V Yoke
The Trigger Stick Gen 3 has a detachable V yoke (or a fork), and the yoke is equipped with a 360-degree rotating non-slip joint. It helps you manage recoil and aids in staying stable while shooting. The Trigger Stick allows you to easily switch between sitting and standing positions and is built to last.
Moreover, the quick disconnect yoke system allows you to quickly attach or remove your weapon from the Shooting Rest, allowing you to go from shooting to a secure carry in seconds.
Stability
The Primos Trigger Stick Gen 3 Series tripod has solid and sturdy construction to ensure years of reliable usage no matter what position you find while hunting or shooting! With the Primos Trigger Stick Gen 3, you have the stability and ease of use that you need quickly.
Usage
Whether you find yourself in shooting positions that are sitting, kneeling, standing, or anything in between, the Trigger Stick Gen3 works for you.
The Trigger Stick may be raised or lowered to your preferred height with a simple pull of the trigger. The new leg notch lock system makes changing leg positions easier than ever.
Final Verdict
The Primos Trigger Stick Gen 3 Series tripod is the perfect shooting stick for any outdoor activity. The trigger stick is a versatile rod that can go from short to tall in mere seconds. It has an adapter attached to a rotating non-slip joint, which allows you to adjust the tilt of your weapon while keeping it level.
The trigger stick can also be used as a trekking pole. Overall, this product is excellent for anyone looking for stability in the field and an easy way to adjust their shooting positions!