The 10 Best Bifocal Safety Glasses in 2023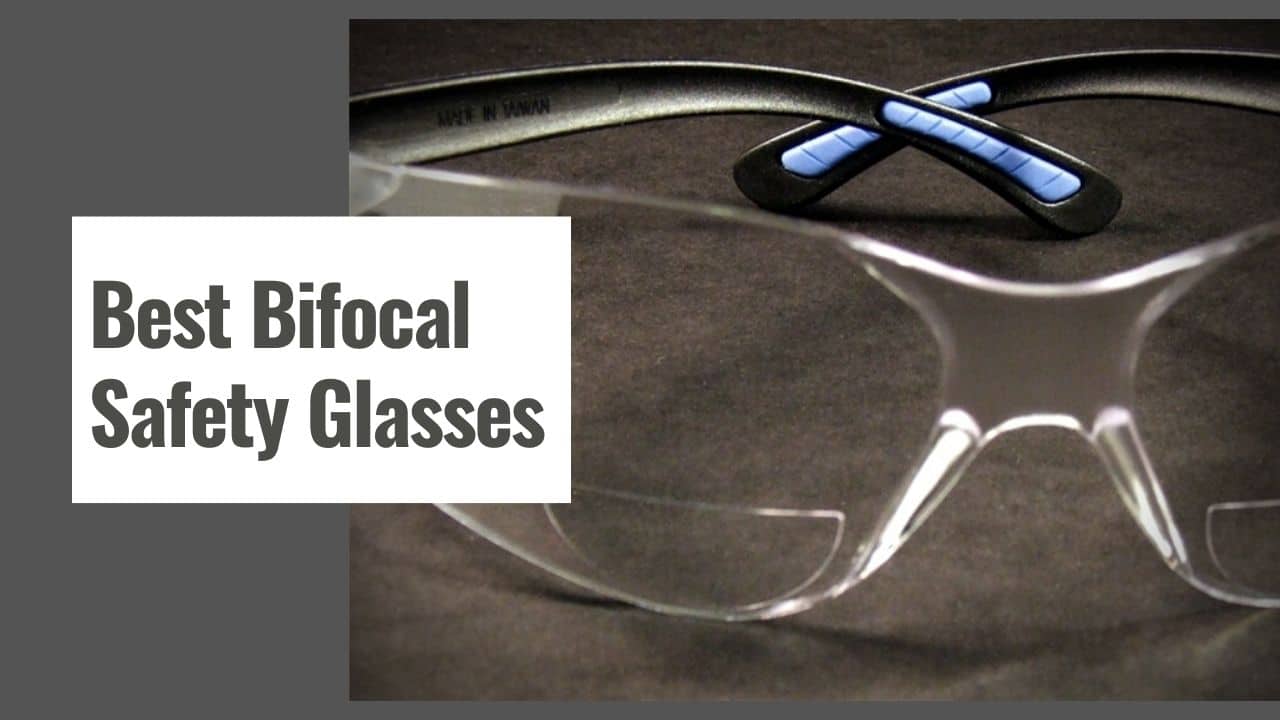 Last Updated on January 11, 2023
Your eyes speak the truth, where everything else is a lie. So, it deserves extra care, especially when you are reading or doing your regular duties. Well, for this purpose, we often use different glasses like reading glasses and safety glasses separately.
However, you don't need to exchange between reading and safety glasses, as you can use bifocal safety glasses. Bifocal safety glasses have magnifiers, and these magnifiers are molded into the bottom of the lens.
Thus it met the requirement of reading glasses. At the same time, it is beneficial in a toxic work environment. These glasses keep your eyes safe when you are busy doing heavy work duties.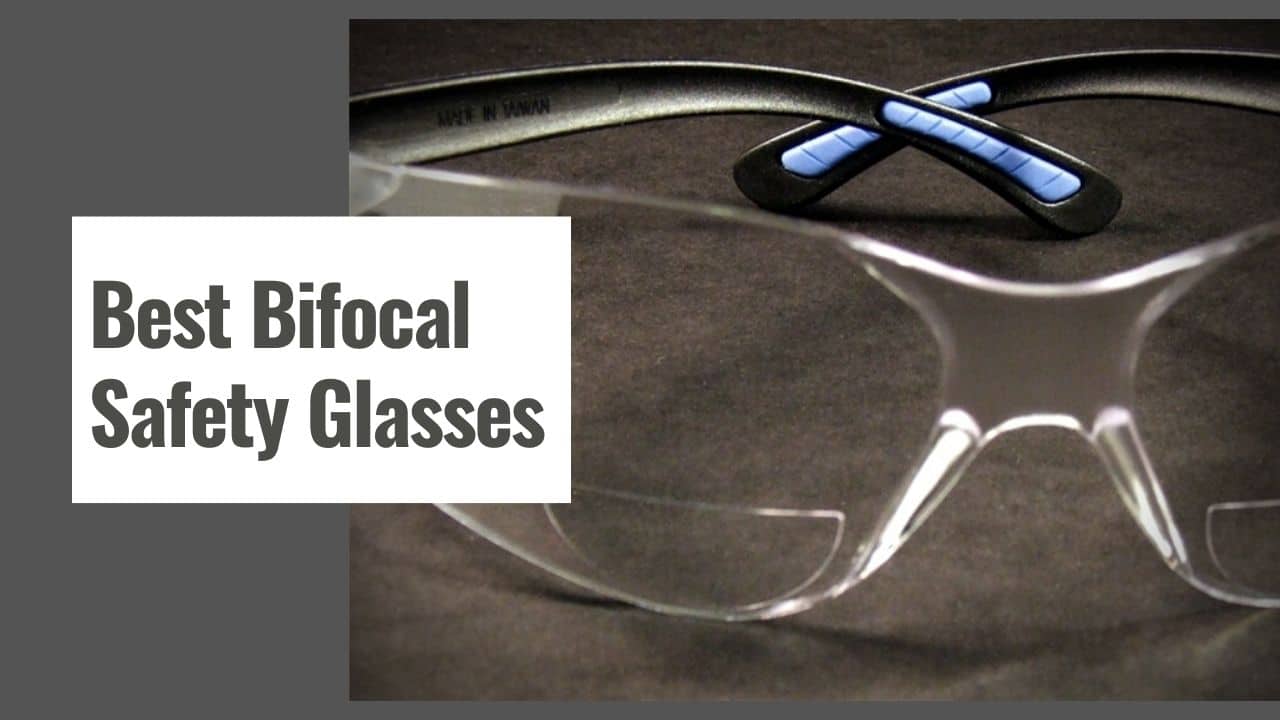 Moreover, if you are one of those who are going through eye problems and you don't want to bring personal glasses in the workplace. Then bifocal glasses can be the right option for you. It will make your job easier. Also, these glasses are just perfect for those who need reading safety glasses and require impact protection as well.
While shopping for the best bifocal safety glasses, many of us get confused. As there are numerous choices on the market, that's why we've made a list of the top ten bifocal safety glasses. Read on below to know more.
Quick Answer – Bifocal Safety Glasses
Review of the Best Bifocal Safety Glasses
When it is about choosing the best bifocal safety glasses, you should consider few things like, bifocals strength, frame style and material, lens material, protection, protection, and so on. Considering all these factors seems overwhelming, isn't it? That's why we have done this for you.
We have considered all these features while making a list. All our listed glasses provide maximum comfort, and they are safe for all. However, without wasting any more your precious time, let's get to the point. Check our recommended bifocal safety glasses in the list below.
1. Dewalt DPG59-120C Reinforcer Safety Glasses
Our top pick combines a safety glass with a reading glass. We are talking about Dewalt DPG59-120C. Dewalt is a brand that has a reputation for being tough in the workplace.
These glasses are sturdy and durable yet comfortable enough to wear throughout the entire workday. You can wear the glasses with ease as it won't bother the side of your head, ears, and nose.
It features a magnification diopter, which is molded into the lens. The lens is so bright and powerful that you can read anything with ease.
Also, this impact-resistant lens can block 99.9%harmful UV rays. Its distortion-free lens provides fatigue-free use that helps to reduce eye strain and make it easier to see.
Moreover, these glasses feature a flexible and soft frame that is comfortable to wear. It comes with a handgrip pattern on the temple, and this pattern is ergonomically positioned. It offers a secured grip and balances with your head, nose, and ears.
Pros
Scratch-resistant lens
Impact-resistant
An ergonomically designed temple area
Exponential comfort and grip
Magnification lens
Secured grip
Comes in a variety of lens color
Cons
Protective sleeve seems too tight for some user
2. 3M Reader's Safety Glasses
3M reader's safety glasses are ideal for the worker who has difficulty in reading the small print. It comes in stylish silver or black frame. These glasses are so soft and comfortable that is perfect for those who need reading glasses more often during their work hours.
It features a clear polycarbonate anti-fog lens that has three lens angles for a custom fit. The glasses feature adjustable temples that allow you to adjust the length. Its polarized lens provides 99.9% UV protection, and you can still work under heavy sun.
However, these half-framed safety glasses come with integrated side shields that have an adjustable soft nose bridge. It suitably stays on your head, nose, and ears area.
These sleek countered and adjustable safety glasses help to protect your eyes from impact. It is no prone to scratches and offers a clear view. This stylish pair of sunglasses is what we look for fashion and efficiency. Indeed, it is an excellent selection for workers need the entire day.
Pros
Ultimate UV protection
Adjustable soft nose bridge
Adjustable colored temple
Provides comfort for extended wear
Impact and scratch-resistant
Easy to use
Offers a clear view
Cons
The lens seems a bit bulkier
Anti-fog coating wear-off after few days
3. proSPORT Bifocal Sunglasses Safety
proSport brings a pair of multifunctional sunglasses that can be used in job sites and for recreational purposes as well. The proSport bifocal sunglasses look like regular sunglasses while providing full vision and safety, as well.
The frame of the glasses is made of TR90 thermoplastic. It is equipped with Swiss technology that offers outstanding properties. For example, it is scratch and crack resistant, flexibility, and lightweight.
It has an incredibly smooth finish that won't hurt your skin. The frame is heat-resistant as well that won't get too hot or sticky under the sun. Besides, the size is so perfect that it will wrap around your head.
The lenses are made with impact-resistant thermoplastic, which is virtually unbreakable. It is incredibly scratch-resistant, as well. The lens prevents the maximum sun rays for a decent vision.
Moreover, its wraparound protection blocks UV rays, wind, and debris from each angle. The earpiece provides a rubber grip on your face that will help them stay in place. Due to the design, you can use them during hiking, running, and other water sports.
Pros
Rubber-made earpieces
Microfiber cleaning case
Lens blocks high-intensity blue light
Wraparound design
Cons
Magnifying part in the lens is quite small
4. 3M Nuvo Reader Protective Eyewear
The 3M Nuvoreader protective eyewear is a wise choice if you like retro-style and vibe that it brings out. These are the complete protection for workers, and you'll love its magnifying diopters.
It combines better reading enhancement with maximum eye protection. The glasses work more than regular bifocal sunglasses. The unique about the glasses is that it comes with additional side shield and brow bar.
The retro styling gives it a nostalgic look that separates the glasses from others. The glasses are ideal for workers who face challenges in work as they need to see the detail more often.
The design comes with a dual-lens profile in a one-piece lens. The lens is made with polycarbonate that provides a clear vision. Also, the design is so lightweight that you'll feel comfortable even after day-long wearing. Overall, all these features make it one of the best bifocal safety glasses available in the market.
Pros
Contoured frame
Offers maximum comfort
Versatile and perfect for various tasks
Lightweight yet durable
Absorbs UV rays
Outstanding eye protection
Cons
The nose piece is removable that makes it difficult to find
Only magnifies a few areas
5. Calabria 91348 Bi-Focal Safety Glasses
Calabria bifocal safety glasses are one of the bestsellers in the industry. It comes with a sporty outlook that meets the style, reading, and safety purpose. The design is most popular due to its lightness.
The structure of the glasses let it comfortably and conveniently sits on your face. It features a lightweight nylon frame that is virtually indestructible. The frame offers maximum flexibility, and the edges are incredibly smooth.
It comes with bifocal shattered proof polycarbonate lenses, which provides maximum protection from the UV rays. The entire design is famous for resisting scratches.
One of the best about these glasses is that you get the option to choose from a different color option. You can use these versatile sunglasses wherever you want. Also, they are genuinely protective of use in the workplace and construction site. Above all, you are getting this at an extremely reasonable price.
Pros
Lightweight
Ease to use
Suitable for the various lighting condition
Ensure maximum protection
Resistant to scratch
Features polycarbonate lens
Cons
Nose pad could be better quality
6. Radians C2-115 Bi-Focal Reading Safety Glasses
Radians C2-115 does an excellent job when it comes to combining reading glasses and safety glasses. It meets ANSI standards and provides almost complete protection from UVA and UVB radiation.
These glasses are designed to meet your day-long safety and comfort requirements. It comes with a bright 1.5 lens that delivers a clear vision. The Radians C2 comes with a magnification diopter, which is molded into the lens.
The lens also provides complete sun protection from harmful UV rays. The glasses ensure superior comfort as they feature cushioned and non-slip rubber temple pads. You can wear them for all-day wear.
For maximum user comfort, it features integrated soft and rubber nosepiece. You can work safely, and it won't pinch your head and nose. The design comes at a reasonable price, which is a must-have for all.
Pros
Rubberized temple
Provides excellent comfort
Block almost all harmful rays
Soft, rubberized nosepiece
Scratch-resistant
Cons
Nose bridge seems a bit narrow
Lens located at the bottom that makes it hard to see
7. SSP Eyewear Top Focal Tactical Safety Glasses
The next one on the list is the most versatile bifocal glasses. The SSP Eyewear is a must-have glasses for various styles, shades, and lens types.
Unlike others, it has a bifocal magnifier at the top of the lens, which is enormous for a pair of bifocal glasses. The magnifier is perfectly placed between the frame, which provides a wide area to see the small objects.
Though it is designed for shooters, it can meet the necessity of workers who need bifocal glasses. This versatile design allows the mechanics, electrician, and other overhead workers to use a single pair of glasses.
At the lens, it has an anti-fog coating that is placed on the double side. It permanently bonded the lens that makes it last for longer compared to others. The lens also prevents harmful UVA and UVB rays.
Also, the lens is optically correct, decentered, shatterproof, and eliminated all the distortion. It offers sharp peripheral vision without any blind support. Also, it includes an impact-resistant frame, which is flexible, as well.
In short, the S eyewear provides exceptional protection, great styles, coordinated colors, and superior fit. The price is within range as well so, give it a try!
Pros
Multifunctional
Fog and scratch-resistant
Reliable and shatterproof
Incredibly sharp and clear vision
Keeps safe without affecting your eyes
Cons
Less support on earpieces
8. Elvex RX-350C 1.5 Diopter Bifocal Safety Glasses
The Elvex RX-350 safety glasses another quality glasses that every worker should try once. One of the plus points of this pair is that it is incredibly lightweight without losing strength and durability. That's why many users consider it as one of the best bifocal safety glasses.
The glasses come in a semi-frame style that can withstand any severe condition. Engineers have given the glasses unique design so that they can protect the eyes.
It has a bifocal magnifier on the lens that offers a clear vision. The lens is splash-resistant, high-impact, which is equipped with polycarbonate. It can easily block all the harmful rays to protect your eyes entirely.
Besides, it comes with a lightweight and sophisticated frame that makes the glasses more stylish. Also, it includes a rubberized temple that offers a comfortable grip and stays the glasses in place. The glasses include a universal vented nose bridge for user comfort. In short, these glasses are perfect for craft and subtle details.
Pros
Lightweight yet durable build
Elegant and sophisticated design
High-impact polycarbonate lens
Vented nose bridge
Multifunctional
Provides excellent visual focus
Cons
Disposed to pinching both sides of your head
9. SSP Eyewear 2.00 Bifocal Safety Glasses
One more SSP Eyewear in the list for the fashion-conscious people. The glasses are designed to prevent eye injuries and to provide maximum comfort for day-long use.
The glasses feature an anti-scratch coating to ensure ultimate durability. The lens is made with a shatterproof carbonate that can last for a longer duration. These quality glasses are useable in hiking, shooting, biking, skiing, and so one.
The less can withstand the impact, and it cannot be dislodged from the frame. These are decentered lenses that optically correct vision and eliminate refraction on the curved lens.
It includes a temple that is uniquely designed, and it is flexible to minimize pinching and all other comforts. The frame is precisely intended to position the glasses to three points to contact.
Above all, it offers the best fir on round and narrow face. These fashionable and protective glasses are designed for both men and women. It also provides a great fit in any head size. This classy design is available at a reasonable price.
Pros
Universal fit
Quality material
Fog-resistant and anti-scratch
Incredibly clear and sharp vision
Keeps you secured everywhere
Durable build
Cons
Magnification area seems smaller
10. 3M BX Dual Reader Protective Eyewear
3M BX protective eyewear is designed for workers who look for a single pair that meets reading and safety needs. 3M BX is one of the reliable additions, and you can trust on for safety and comfort.
The design features a magnifying diopter on the upper or lower lens. It makes the glasses different than others as you can read or see small objects easily. The lens is to resist fog buildup so that you can use them in winter.
Its sleek and countered design comes with a fully adjustable frame. The frame comes in silver and black color combination, which gives it an elegant look. Also, it includes a soft nose bridge for comfortable wearing.
Besides, its polycarbonate lens absorbs 99.9% UV rays, and it protects your face from the side as well. These high impact resistant glasses are suitable for any condition. Also, the price is within your budget, so check the store before the stock is over.
Pros
Molded magnifier on upper and lower lens
Sleek and contoured design
Soft nose bridge
Anti-fog lens
Silver or black frame
Absorbs UV rays
Highly impact resistant
Cons
The lower lens seems too high which make it hard to read
Not perfect for shooting
Final Words
Bifocal safety glasses are essential gears that many people overlook. It provides magnifications and protection at the same time. You don't need to carry two glasses at your workplace, as bifocal safety glasses do this all.
Nothing could be better than this. You can randomly choose anyone from our recommended best bifocal safety glasses. They all met the purpose that it is made for. We hope that you find the review helpful and get your desired stuff.
You May Also Like to Read