Ruger EC9s Review: Compact and Affordable Concealed Carry
Last Updated on June 22, 2023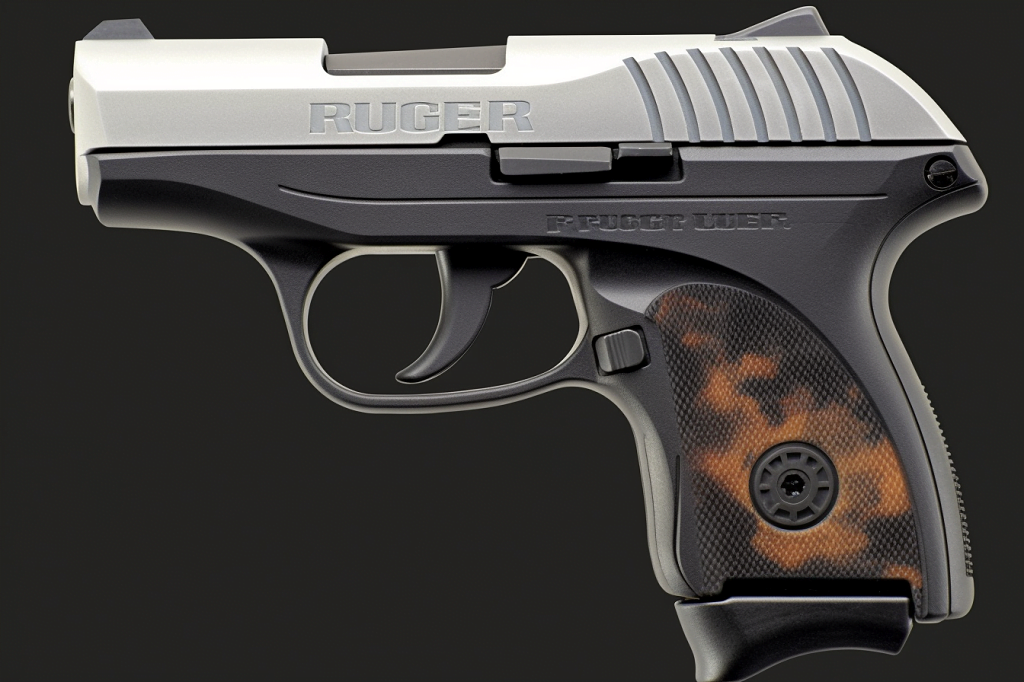 The Ruger EC9s is a compact and lightweight semi-automatic pistol designed for concealed carry. It is a budget-friendly option that doesn't compromise on reliability and performance. In this review, we will explore the features, specifications, and overall performance of the Ruger EC9s, highlighting its suitability for concealed carry purposes. So, let's dive in and discover what this affordable pistol has to offer.
Table of Contents
1. Overview of the Ruger EC9s: A Review
The Ruger EC9s is a striker-fired, semi-automatic pistol chambered in 9mm. It is a compact and lightweight firearm, designed specifically for concealed carry and personal protection. The EC9s is part of Ruger's popular EC series, known for its affordability and reliability.
2. Key Features and Specifications
Caliber: 9mm
Capacity: 7+1 rounds
Barrel Length: 3.12 inches
Overall Length: 6 inches
Height: 4.5 inches
Width: 0.9 inches
Weight: 17.2 ounces (unloaded)
Frame Material: Glass-filled nylon
Slide Material: Through-hardened alloy steel
Sights: Drift-adjustable, three-dot system
Trigger: Striker-fired with a short, crisp break
Safety: Integrated trigger safety, manual safety
Magazine: Single-stack, steel construction
3. Build Quality and Design
The Ruger EC9s features a durable build quality with a glass-filled nylon frame and a through-hardened alloy steel slide. The pistol has a matte black finish, which provides both durability and resistance to corrosion. The design is sleek and compact, making it easy to conceal and carry comfortably for extended periods.
4. Performance and Reliability
The Ruger EC9s is known for its reliable performance. It utilizes a striker-fired system, offering a short, crisp trigger break with a consistent pull. The pistol feeds ammunition reliably and has shown good overall reliability in various conditions. However, as with any firearm, it is important to use quality ammunition and properly maintain the EC9s for optimal performance.
5. Ergonomics and Comfort
The EC9s features a slim and ergonomic design that enhances its concealability and comfort for concealed carry. The grip texture provides a secure hold without being overly aggressive. The pistol has an overall comfortable feel in hand, and the compact size allows for easy maneuverability and control.
6. Concealed Carry Considerations
The Ruger EC9s is specifically designed for concealed carry, making it an ideal choice for those looking for a compact and lightweight firearm. With its slim profile and rounded edges, it is easily concealable in a variety of holsters and clothing options. The EC9s also features a manual thumb safety for an added layer of security during carry.
7. Sight System and Accuracy
The EC9s comes with a drift-adjustable, three-dot sight system. While the sights are functional, they are relatively basic, which is expected for a budget-friendly concealed carry pistol. With practice, shooters can achieve adequate accuracy for self-defense distances, but it's worth noting that the short sight radius may require a bit more attention to sight alignment.
8. Magazine Capacity and Reloads
The EC9s has a single-stack magazine with a capacity of 7+1 rounds. While the magazine capacity is lower compared to some other pistols in its class, it is a compromise for the compact size and enhanced concealability. Reloads are straightforward, and the magazine release button is easily accessible for quick and efficient reloads.
9. Safety Features
The Ruger EC9s incorporates several safety features, including an integrated trigger safety that prevents the trigger from engaging unless fully depressed. The pistol also features a manual thumb safety, allowing the user to engage or disengage it as needed. These safety features provide an added layer of protection and help prevent accidental discharges.
10. Maintenance and Durability
The EC9s is relatively easy to maintain, requiring standard cleaning and lubrication. Cleaning the slide and barrel is easy as they disassemble easily, and field-stripping the pistol is a simple process that doesn't require specialized tools. With proper care and maintenance, you can expect the EC9s to withstand regular use and deliver reliable performance over time.
11. Price and Value for Money
One of the standout aspects of the Ruger EC9s is its affordability. It offers excellent value for the price, making it an attractive option for budget-conscious shooters who prioritize reliability and concealed carry capability. The EC9s provides a solid entry point into the world of concealed carry without breaking the bank.
12. Frequently Asked Questions (FAQs)
FAQ 1: Is the Ruger EC9s suitable for beginners?
Yes, the EC9s can be a suitable option for beginners due to its user-friendly design, manageable recoil, and affordability. However, proper training, practice, and familiarization with firearms safety principles are essential for all shooters, regardless of experience level.
FAQ 2: What holsters are compatible with the EC9s?
The EC9s is compatible with various holsters designed for compact concealed carry pistols. Popular options include inside-the-waistband (IWB) holsters, appendix carry holsters, and pocket holsters. It's important to choose a holster that provides proper retention, trigger coverage, and comfort for your specific carry preferences.
FAQ 3: Can the EC9s be used for both IWB and OWB carry?
Yes, the EC9s can be used for both inside-the-waistband (IWB) and outside-the-waistband (OWB) carry, depending on your holster choice and personal preference. Its compact size and lightweight construction make it versatile for various carry methods.
FAQ 4: Are there aftermarket accessories available for the EC9s?
While the aftermarket support for the EC9s may not be as extensive as some other models, there are still accessories available. These can include sights, grips, magazine extensions, and holsters designed specifically for the EC9s. It's worth checking reputable firearm accessory manufacturers for compatible options.
FAQ 5: What is the warranty offered by Ruger for the EC9s?
Ruger offers a limited lifetime warranty for the original purchaser of the EC9s. This warranty covers defects in materials and workmanship, providing peace of mind for buyers.
Conclusion
The Ruger EC9s is a compact and affordable concealed carry pistol that offers reliable performance and ease of use. With its reliable performance, lightweight design, and focus on concealed carry needs, the EC9s is a worthy option to consider for self-defense and personal protection. Ruger EC9s Review: While it may lack some of the features found in higher-end pistols, it provides a solid entry point for those looking to carry a concealed firearm on a budget.