Bear Archery Cruzer G2 Review
Bear Archery Cruzer G2 Review: When we talk about hunting and shooting, we automatically discuss the weapons we use for outdoor games. While discussing weaponry, we can't avoid mentioning the usefulness of hunting bows. They are the ideal companion of every hunter.
Unfortunately, all bows aren't good to go. Thus, we discuss the functionality, features of various bows and make a comparison to find the best bow. Some of us try the best entry level compound bow, and others choose the professional crossbow. It entirely depends on our perspective and skill level, though.
But there are some bow brands producing bows for all types of hunters. The Bear Archery Cruzer G2 is one such hunting bow. It comes with beginner-friendly yet effective features, such as quad limbs, adjustable draw length and weight, cam system, and more. Below we will breakdown all of its major features so that you know why we recommend this excellent compound bow.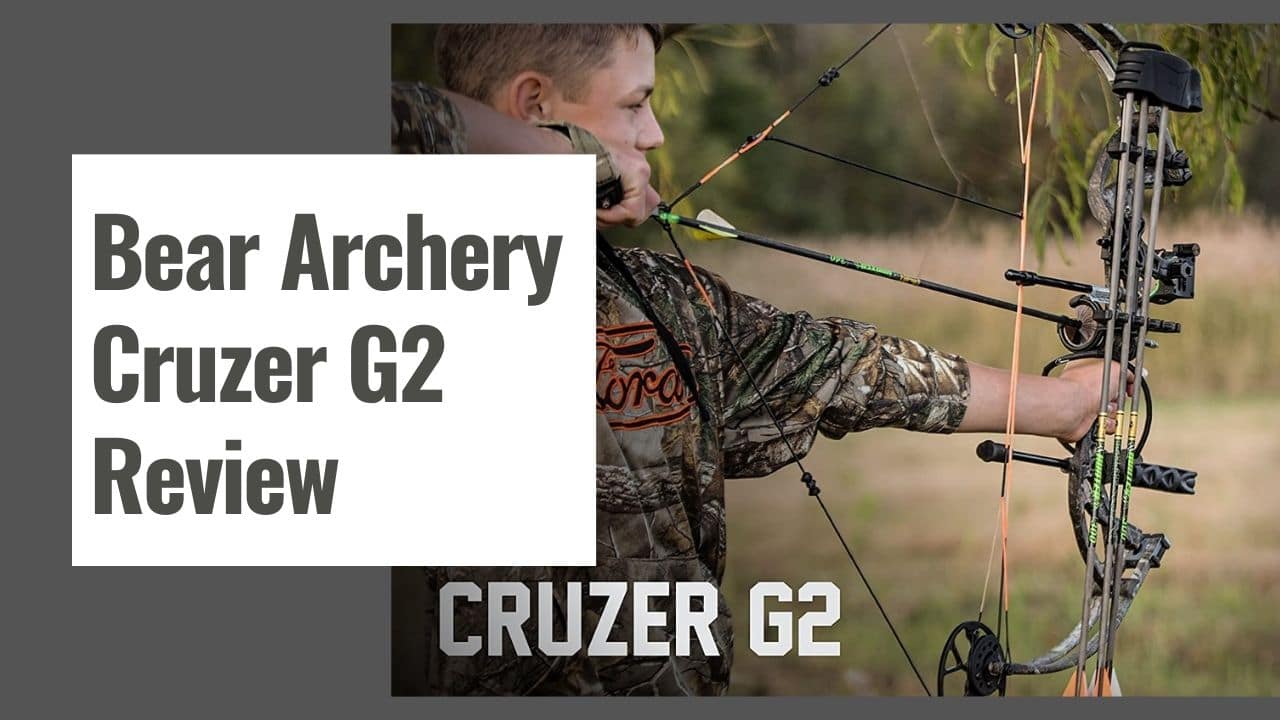 Bear Archery Cruzer G2 Review
Kinetic Energy
The Bear Archery Cruzer G2 can produce various kinetic energy, depending on the arrow speed and weight impact. The kinetic energy ranges from 75ft-lbs to 90 ft-lbs. As you know, if your compound bow features low draw weight, it will also have a short draw length. The same fact applies to kinetic energy. If you use heavy arrows, the G3 will shoot slowly. On the contrary, it can shoot the lighter arrows at close to 90 ft-lbs.
Structure
It is quite tough to get the best quality structure in affordable compound bows. But the Bear Archery G2 has a promising construction regardless of being reasonable. The manufacturer has used the EnduraFiber, which is rugged, flexible, durable yet lightweight. Although the structure is flexible, it can deliver the arrow at high velocity. And so, it becomes ideal weaponry for shooters, hunters looking to bring down big game. It is also convenient for young hunters.
Design
The design is another crucial feature of any bow. That said, the Archery Cruzer is available for both left and right-handed shooters. The compound bow offers a degree of customization, such as adjustable draw length and weight. It enables hunters to customize its draw weight from five to seventy lbs, and with that, the bow lets them adjust the draw length between 12" and 30". The feature makes the compound bow suitable for people of different heights.
Another G2's salient feature is that it has an advanced grip design. It eliminates hand torque and provides enhanced accuracy. The compound bow comes as a ready to use weapon as it offers additional accessories such as sight, whisker biscuit, quiver, stabilizer, peep sight, and nock loop. In summary, it has everything that an aspiring shooter needs. No matter their body level and height, this bow will always serve them with the best results.
Bottom Line
Being reasonably priced and housing tons of high-quality features, the Bear Archery Cruzer G2 stands one step ahead of the rest traditional bows on the market. Its adjustable limbs, aluminum riser, advanced grip, and shooting accuracy is unmatchable. It shows excellent results in both hunting down big and small games. Plus, the bow suits hunters of any skill level.
That means young archers and professional hunters can use the compound bow conveniently. The bow's significant feature is it can shoot at a high speed of 315 FPS, and this function draws many shooter's attention. However, if you are fond of shooting speed, you better try this speed master, Cruzer G2. Alongside checking this, you may also hover over our other ten point crossbows reviews. We hope you will find something feasible for your hunting.